Video Size: 1 MB
Requires QuickTime 6 or newer.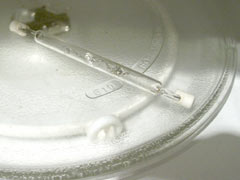 The used defective (!) halogen lamp.

As you can see in the video, the microwave field is powerful enough to ionisate the gas filling of the lamp. It is interesting to see how bright the generated light is (it was too bright to look into it)!